How Often Should You Change Your Spark Plugs?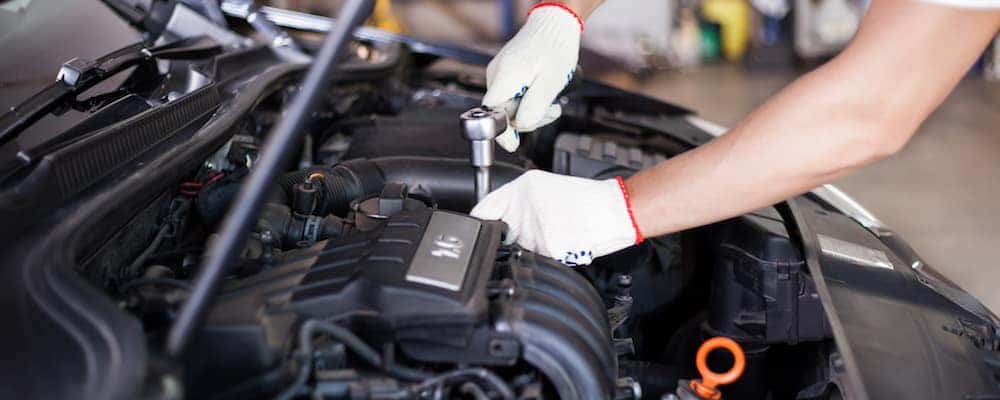 One of the most often overlooked aspects of routine vehicle maintenance is changing your spark plugs. Many Long Island drivers may not even know how often to change spark plugs, or what the warning signs may be as their spark plugs age. Spark plugs should typically be changed every 30,000 miles however this can vary from one vehicle to another. To know exactly how often your spark plugs should be changed you should refer to your owner's manual or contact one of our highly-trained technicians in our service department here at Jaguar Freeport. If you're unsure about how long it has been since your spark plugs have been changed, we'll take a look at some of the warning signs that it's time to have them checked out.
Signs That Your Spark Plugs Need To Be Changed
They may be small in size, but spark plugs play a large role in your vehicle's engine. From the moment you turn the key, your spark plugs move the high voltage current from the ignition coil to ignite the combustion chamber. There are a number of common problems that can occur when your spark plugs begin to wear out with age including:
Poor acceleration
Slow or no start
Engine misfire
High fuel consumption
Engine idles roughly
Benefits of Changing Your Spark Plugs
If you want to avoid any of the issues listed above and make your vehicle last longer on Long Island roads, there are other benefits that can come from regularly changing your spark plug as part of the preventative maintenance schedule:
Less harmful emissions – Replacing your vehicle's spark plugs can not only help increase your gas mileage but also improve your emissions.
Improved fuel economy – Having a worn-out spark plug can reduce your fuel economy by as much as 30%, and replacing it can help gain that back.
Your Vehicle Starts Smoothly – Replace your spark plug, and when you turn the key in the ignition, you can feel your vehicle start effortlessly.
Consistent combustion system – Spark plugs allow for the continuous production of combustion and leave your vehicle's system running as it should be.
Visit Jaguar Freeport for all of Your Car Service Needs
If your vehicle is experiencing any of the symptoms of needing new spark plugs or you simply need to schedule some routine maintenance, count on Jaguar Freeport near Staten Island for high-quality service on your vehicle. You know you'll be in good hands with our ASE certified mechanics that are trained to uphold the highest standards in quality service. Schedule your service visit today at our facility in Freeport near Huntington.
If you prefer performing your own vehicle maintenance, like regular oil changes, consult the experts in our parts department to ensure you're getting the original Jaguar parts you need. If you have any service or parts related question like how often should you change your spark plugs, or, how to change wiper blades, please contact us. Our friendly Jaguar service and parts teams will be happy to help!
Learn More at Jaguar Freeport
Schedule Service Clean airflow is essential to your driving experience, and our Jaguar Freeport service center is here to provide some insight on when it's time to change your Jaguar air filter. Our service center on Long Island recommends replacing your car's cabin air filter and engine air filter every 12,000 to 15,000 miles, or…

New Jaguar XF Inventory The 2022 Jaguar XF is a stunning combination of presence and performance. Bringing inspired design, intuitive new technology, modern luxury and engaging dynamics, the new Jaguar XF is a dream for every Long Island area shopper. The Jaguar XF and the XF R-Dynamic The XF effortlessly blends distinctive design, athletic performance…

New I-PACE Inventory The 2022 Jaguar I-Pace is a special performer, bringing the very best capability and style. If you're looking for some extra air and freedom on your drives, the I-Pace comes standard with a panoramic glass roof. The tinted and infrared-absorbing glass prevents strong sunlight, UV light and heat from entering the cabin….