Genuine Jaguar Parts vs Aftermarket Parts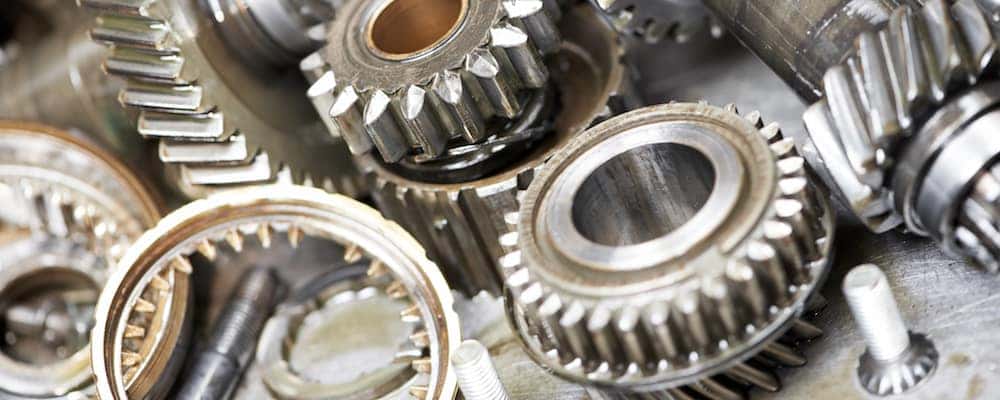 There's a difference between manufacturer auto parts vs aftermarket parts purchased at an auto parts store like AutoZone. As your Long Island and Staten Island area premier Jaguar dealership, we're dedicated to delivering the high-quality service you deserve. That means offering only genuine OEM Jaguar parts made and certified by the manufacturer to our customers. Our Jaguar dealership offers car parts specials and discounts for select common car part replacements as well as Jaguar accessories.
Genuine Jaguar Parts vs. Aftermarket Parts
Drivers in the Huntington area can choose between buying aftermarket parts or genuine OEM parts for their Jaguar. While aftermarket parts often may cost less, they are not as long lasting and are not made specifically for your Jaguar model and model year, like certified Jaguar parts are. The benefits of choosing Jaguar parts for your Jaguar XE, XF, or Jaguar F-PACE, include:
Must meet high standards of quality and reliability set by Jaguar
Engineered to fit your specific Jaguar model
OEM Jaguar parts and accessories are covered by warranty
You have invested in your Jaguar car or SUV, so why would you settle for second-rate parts that you can't trust to be reliable? Find the OEM Jaguar parts you need at Jaguar Freeport today. If you need help installing any Jaguar parts, our certified Jaguar auto technicians will be happy to handle the job for you. Ready to get started? Contact us today.
How To Order Jaguar Parts Online
If you know the Jaguar part your car needs like a replacement brake pads, a new spark plug, or windshield wipers, you can order your part online. Simply visit our parts order form and enter in your specific Jaguar model and model year. You'll then have to enter in the parts number for the part you need. After this information is entered, you can then select whether you would like to schedule profession car parts installation as well by our service department. Once you've submitted your parts order, our Jaguar dealership team will reach out with a confirmation and contact you when your part is delivered to our dealership in Freeport
Find Affordable Car Parts Installation Service in Freeport
Whether you're planning a DIY car repair project, need auto service at our Freeport dealership, or want to customize your Jaguar with Jaguar accessories, you can be confident that you're getting the right parts at our Jaguar parts department at Jaguar Freeport. All you have to do is order Jaguar parts online, and we'll give you a call as soon as it has arrived at our dealership. If you have any questions, don't hesitate to contact our parts department directly, and visit us at 146 W Sunrise Highway Freeport, NY 11520 for quality solutions to all of your Jaguar auto care needs.