When Should I Change My Jaguar Air Filter?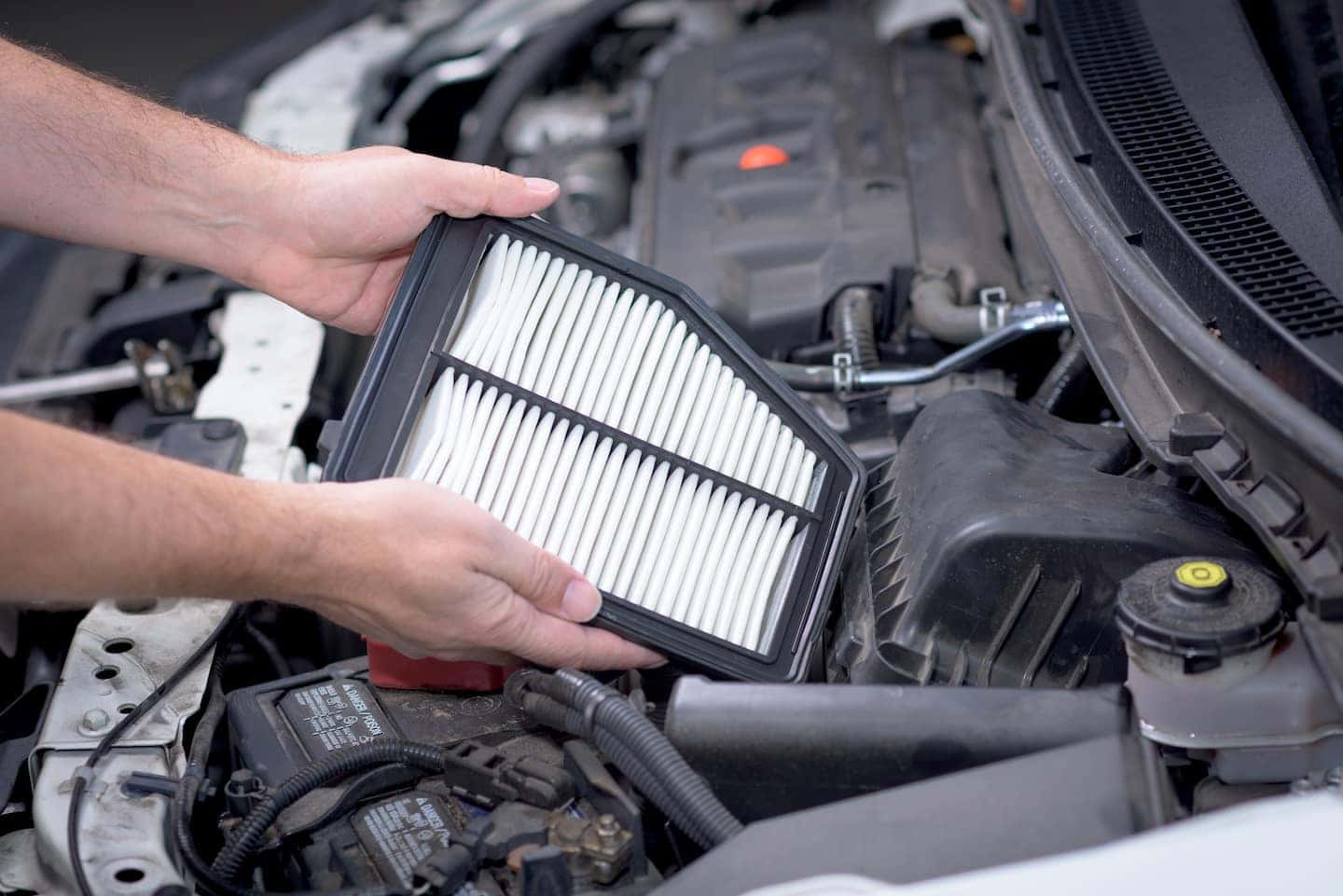 Clean airflow is essential to your driving experience, and our Jaguar Freeport service center is here to provide some insight on when it's time to change your Jaguar air filter.
Our service center on Long Island recommends replacing your car's cabin air filter and engine air filter every 12,000 to 15,000 miles, or based on your Jaguar vehicle's maintenance schedule. Your cabin air filter is what allows you to breathe comfortably, without pollen or dust in your way.
Your Jaguar engine air filter protects the engine from the same harmful particles that could cause discomfort inside your Jaguar vehicle cabin.
Signs You Should Change Your Air Filter
The 12,000-to-15,000-mile mark is important to keep in mind, but there are a few scenarios in which you should get your Jaguar air filter replaced sooner, if not immediately. If there's an odor or loud noises coming from your vents when turning the air on, or you're experiencing reduced airflow within the cabin, our Jaguar-certified service technicians can replace your older filter with a new one.
If you constantly use your air conditioning, or drive more than the average commuter, your air filter may need to be replaced sooner than others. Our service center is focused on making sure all our drivers have the premium Jaguar experience, including comfortable airflow at all times.
Replace Your Jaguar Air Filter on Long Island at Jaguar Freeport
If your Jaguar needs a brand new air filter, schedule a service appointment with us at our Jaguar Freeport service center on Long Island.
If you have any questions about filter changes or the automotive services we provide, feel free to contact us at Jaguar Freeport. We look forward to seeing you at our service center on Long Island very soon!