2017 Jaguar XJ vs. 2017 Audi A7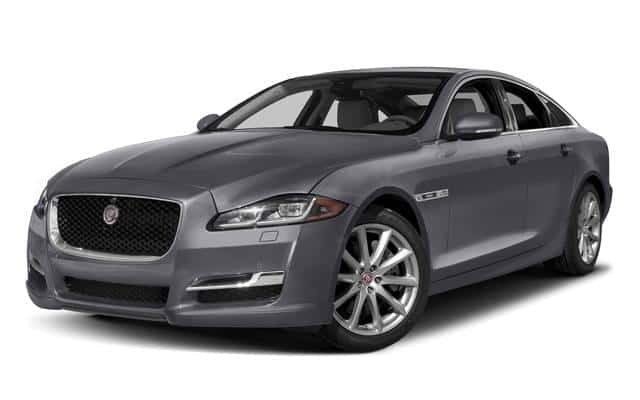 2017 Jaguar XJ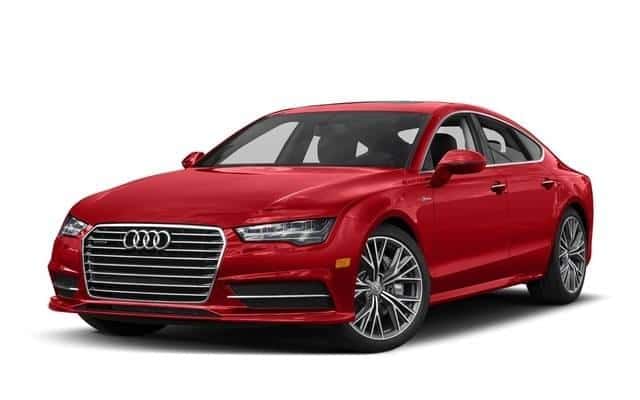 2017 Audi A7
Full-size luxury sedans that boast the performance specs you crave and the premium features you never knew you wanted or needed are hard to come by, which is why the 2017 Jaguar XJ is so remarkable. It features three distinct supercharged engines, along with upscale features that enhance comfort and entertainment. The 2017 Audi A7 is certainly competitive as well, but it hardly stands up to the likes of the Jaguar XJ. Find out how the two compare before making the trip from Brooklyn to Jaguar Freeport.
Engine Options and Output
Not only does the 2017 Jaguar XJ have more engine choices on offer than the 2017 Audi A7, but it also boasts more output from the start. The Jaguar XJ starts its lineup off with a supercharged 3.0L V6 machine, which makes a confident 340 hp and 332 lb-ft of torque. The Audi A7 also gets a supercharged 3.0L V6, but it generates a lesser 333 hp and 325 lb-ft of torque, and it's the only engine powering this model. The topmost trim experiences a performance boost to 340 hp, but that does nothing more than match the introductory output of the XJ, and hardly compares to the power of the other Jaguar powertrains.
At the top of the 2017 Jaguar XJ lineup, you'll have access to two different supercharged V8 engines—a 5.0L V8 that puts out a whopping 470 hp and 424 lb-ft of torque, and a stronger V8 that produces a massive 550 hp and 502 lb-ft of torque. For ultimately better performance, then, the 2017 Jaguar XJ is the way to go.
Premium Features
The 2017 Jaguar XJ comes equipped with some very unique features, meaning you'll encounter a driving experience that goes unparalleled by the competition. For example, the second-most trim in the lineup provides you with 14-way power-adjustable front seats with massage functions, a luxury only available at an extra cost as part of a package on the 2017 Audi A7. What's more, the base trim of the Jaguar XJ has digital music storage installed, so you can access your favorite tunes without plugging in or connecting a device. The Audi A7 has no such offering. Plus, the 2017 Jaguar XJ features four distinct trims, as compared with the 2017 Audi A7's three trims. This means you'll have access to a greater variety of high-tech and high-end features, making it an even more appealing choice.
Supercharge Your Drive with the 2017 Jaguar XJ
For a driving experience unlike any other, you can't find a better model than the 2017 Jaguar XJ, and it's available now near Brooklyn and Uniondale at Jaguar Freeport. Contact our dealership to schedule a test drive, or simply pay us a visit to explore your options. Either way, our team will gladly help you out in any way we can!