2020 Jaguar I-PACE Interior Features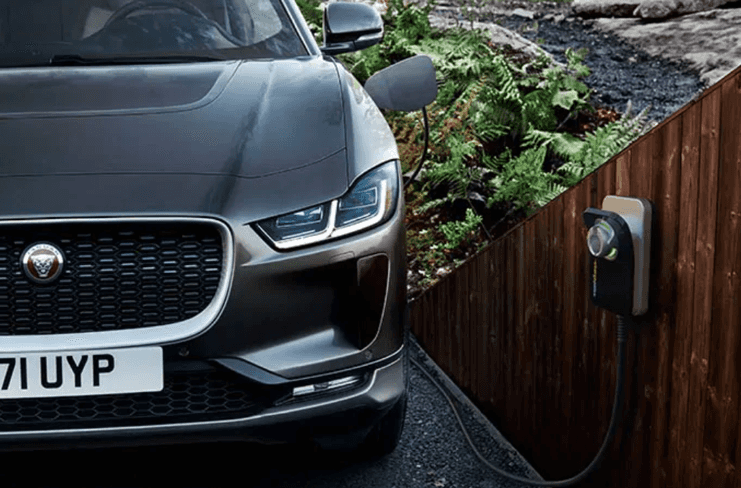 The 2020 Jaguar I-PACE is the first all-electric car from Jaguar. It is the product of years of innovation to combine Jaguar's commitment to sustainability and their commitment to bring their customers luxury and refinement. This attention to detail and years of research can be seen in the vehicle's interior and high-tech features. Learn more about the 2020 Jaguar I-PACE today!
2020 Jaguar I-PACE Interior Features
The 2020 Jaguar I-PACE interior is what one would expect from Jaguar ­­––  a luxurious atmosphere coupled with exquisite detailing. Jaguar has crafted an electric car with ample interior space to ensure that both the driver and passengers are comfortable. Jaguar has thought of everything, from acoustic laminated glass so noises form the outside world don't interrupt your driving, to cabin air ionization to ensure the air you are breathing in is safe and clean. In addition, the 2020 Jaguar I-PACE has ample in car storage spaces hidden throughout the cabin to create the appearance of a large open space while still leaving room for whatever you need.
2020 Jaguar I-PACE Interior Dimensions
Front Head room: 39.9 inches
Front Leg room: 40.9 inches
Front Shoulder room: 57.6
Second Row Head room: 38.1 inches
Second Row Leg room: 35 inches
Second Row Shoulder room: 54.6 inches
2020 Jaguar I-PACE High Tech Features
The 2020 Jaguar I-PACE is the pinnacle of technological innovation, featuring powerful dynamic driving with zero tail pipe emissions. The fact that this vehicle is an all-electric vehicle is impressive as is, but it doesn't just stop there.
Features like torque vectoring by braking, active air suspension adaptive surface response and low traction launch give the driver unmatched control of the vehicle on the road. Beyond enhancing the feel of driving, these features ensure the safety of the driver on the road. In addition, in order to increase the vehicles efficiency, Jaguar has included a heat pump that siphons heat from the outside environment and transfers it into the cabin in order to increase the efficiency of the car's battery.
Discover more at Jaguar Freeport!