2020 Jaguar E-PACE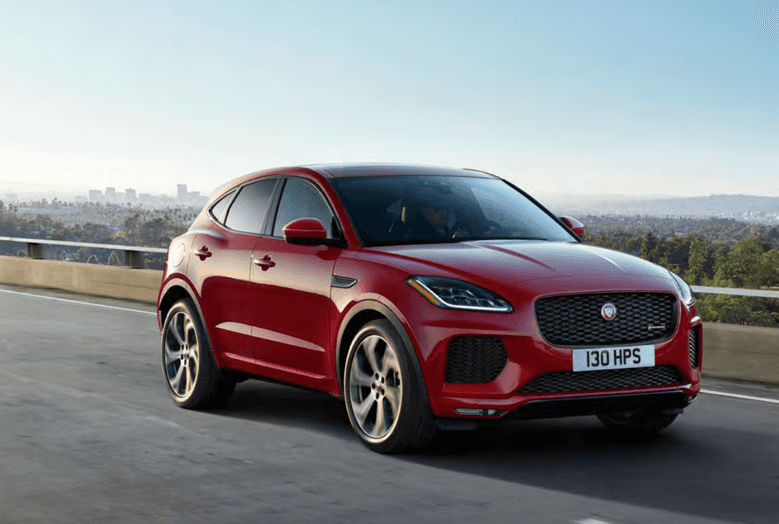 The 2020 Jaguar E-PACE is the first compact SUV from Jaguar. It is the product of years of innovation to combine streamlined aesthetics with impeccable driving capabilities. This attention to detail can be seen in the vehicle's interior and high tech features. Learn more about the 2020 Jaguar E-PACE today!
2020 Jaguar E-PACE Interior
The 2020 Jaguar E-PACE interior was crafted with the driver in mind. The cockpit has a wraparound design that lets the driver feel in control and secure as they are driving. Jaguar has a signature of modern and stylish well-designed interiors and this is no different in their SUV. Other features include storage throughout the cabin and the ability to personalize the ambient interior lighting settings. The front of the car offers a deep center console to fit anything you might need to take with you on the road. In addition, the cockpit features a large touch screen. The touch screen offers the latest technology and brings the user an interactive experience.
2020 Jaguar E-PACE High Tech Features
When driving and E-PACE you for sure know that the ride is going to be smooth and controlled. Jaguar has equipped the E-PACE with a chassis developed for a refined and controlled ride and handling experience. In addition, the Adaptive Dynamics system monitors and maps wheel position and vehicle body movements to stabilize your driving experience.
The E-PACE comes in two versions, the P250 model and the P300 model. While the P250 model is able to put out 246 horsepower and 269 pound- feet of torque, the P300 model puts out 296 horsepower and 295 pound-feet of torque.  According to Malcolm Gunn in NewsdayCars, "Whatever the choice, the E-PACE is an enticing little cat, with the looks, luxury and power that fits with the Jaguar name and reputation."
Learn more at Jaguar Freeport!