A New British Invasion Is On Its Way: the 2017 F-TYPE British Design Edition from Jaguar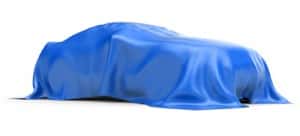 Jaguar is amping up the image of one of its most popular vehicles with the new 2017 F-TYPE British Design Edition—a visually striking and exclusive new model. Pricing for this special edition vehicle starts at $93,095 MSRP, and only 300 units are set to be sold in the United States.
The British Design Edition is based on the Jaguar F-TYPE S model and comes as either a coupe or a convertible. It is set to hit the automotive market sometime in the spring of 2016.
Though this limited edition is, indeed, extremely limited, the introduction of this across-the-pond homage vehicle is nonetheless jolly good news to Jaguar fans everywhere.
Flying Colors
The 2017 British Design Edition features three color options that are reminiscent of the Union Jack flag: Caldera Red, Glacier White, and Ultra Blue (making its appearance for the first time in an F-TYPE vehicle). An Ultra Black color option has also been thrown in for good measure.
Inside the British Design Edition is a black leather interior with contrasting stitching in Red, Ivory, or Reims Blue.
Rolling beneath the F-TYPE British Design Edition are 20-inch Cyclone wheels in a satin dark-gray finish, with British Design Edition center caps optionally available.
Performance and Tech Specs
Beneath the hood of the F-TYPE British Design Edition roars a supercharged V8 engine that generates 380 hp and is mated to an 8-speed automatic transmission—both of which are unchanged carryovers from the F-TYPE S, with the choice of either rear-wheel drive or all-wheel drive.
The Jaguar Super Performance Braking System comes standard.
In the technology realm, the British Design Edition features audio courtesy of the 12-speaker, 770-watt Meridian sound system, also offering an 8-inch capacitive touchscreen navigation and infotainment system that controls music selections and also supports the Jaguar InControl smartphone app.
Say Hello, Hello, Hello to the British Design Edition
Be in the know when the 2017 F-TYPE British Design Edition hits the market by staying in touch with Jaguar Freeport.
While you're waiting for this special edition model to zoom into the marketplace, you can test drive currently available Jaguar models. Contact us or come in today to see the very latest luxury offerings from Jaguar.